Winemaker
---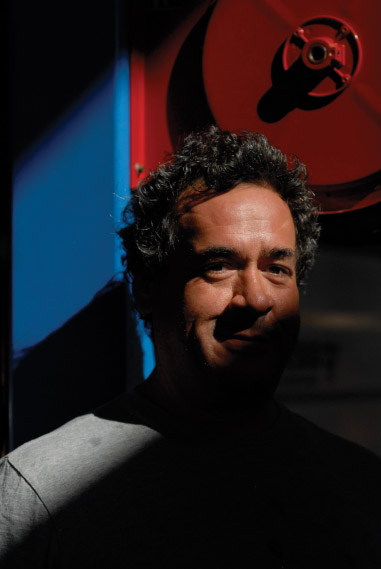 MARK HEROLD
PhD/WINEMAKER
Mark found his curiosity for wine through his love for food and cooking during his teenage years. Initially planning to study culinary arts in Paris, Mark eventually decided on a domestic education. Having many interests and many declared majors, it took him eight years to complete his under-graduate studies- yet collecting wine all along. Deciding to advance his education, he completed his academic career at the University of Davis with a Ph.D. in Ecology emphasizing nutritional bio-chemistry.
While at UC Davis, his curiosity for wine was nurtured by a fellow wine enthusiast, who happened to be his bio-chemistry professor and owned his own winery in the Sierra Foothills. It took one volunteer harvest for Mark to become completely enthralled with the process. Mark's ever-present thirst for knowledge led him down a career path as a winemaker; combining both his love of science and art.
Mark started his first venture into the wine world at Joseph Phelps Vineyards as the Research Enologist. Here Mark was able to bridge the scientific method with practices in winemaking in order to determine which procedures really make the best expressions of wine quality and seamless oak integration.
Mark's enthusiasm for making wine took on a life of its own leading to the creation of Merus in 1998; his personal Cabernet label. Being made in his home garage in downtown Napa, this project was a labor of love. After selling Merus, Mark continues his quest for making delicious, balanced, age-worthy wines here at MHW.

Mark is a Taurus and his favorite food is Sushi. You will find him most often in his kitchen at home, cooking for family and friends, drinking cider.