Mark Herold Wines
---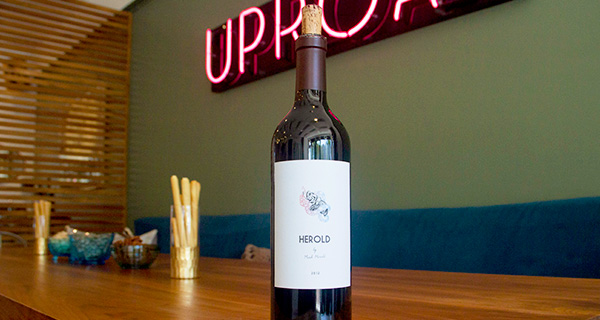 For those that know him, Mark Herold is a larger than life, exuberant person who lives with gusto and possesses a depth of interest and lust for life that is contagious to those around him. His wines embody that same spirit!
Mark Herold's first personal wine project, Merus, was a labor of love. For many years this wine was made in his home garage in downtown Napa and focused on premium Cabernet Sauvignon. Eventually his luxury brand was sold and because of a non-compete agreement, Mark was unable to make a Cabernet under his name for a period of time.
This did not deter Mark from embarking on a new adventure of producing non-Cabernet wines. His inspiration came from the great wines of France and Spain which influenced his palate and his personal wine collection over the years. Mark ventured to the pioneering grape growing regions of Lodi, Mendocino and Lake County even going so far as to bring budwood from Pingus in Ribera del Duero and planting that Tempranillo here in California for his Acha and Collide brands. Mark's quest was to produce incredible blended wines that possess amazing character; wines that would please the everyday Cabernet drinker. This was the birth of Flux, Acha & Collide.
Never venturing far from his first muse, Cabernet Sauvignon, Mark began making Cab again in 2010. Immediately out of the gate, the wines garnered amazing press. Having maintained his vineyard relationships from the Merus days, Mark quickly went to work with top quality growers in Coombsville, Atlas Peak and Oakville. Herold Cabernets express the terroir and character of their appellations and their vineyard sites.
In 2018, Mark and his wife, Gianna, redesigned their downtown tasting room with a focus on Herold Cabernets. "We wanted to create a tasting environment that reflected our personality—eclectic, modern and approachable, with a few twists of the unexpected. People visit Wine Country to enjoy world-class wine and fabulous hospitality. We wanted to offer those things at a very high level, but also in a space that was comfortable for all guests, from first time visitors to seasoned collectors."
Through the portfolio of Mark Herold Wines, one can experience a full throttle journey of amazing Napa Valley wines made with passion, precision and balance.